About Cake Walk London
Cake Walk London was established in 2011 with just one small store in the heart of the capital city. We have ever since expanded into the party shop enterprise, and aim to provide our customers with the best quality in both cakes and party services.
Here at Cake Walk London we endeavour to achieve the happiest customers at all times and this is done through keeping our family values and making the local community feel as if they are a part of us. We frequently provide community hubs such as churches, mosques, temples, Guruduwara and schools with our products in order to help with charitable events and have an unreservedly efficient and cruelty-free production line.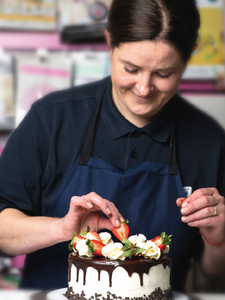 Finest Quality Ingredients
Our cakes are baked freshly, on a daily basis, and are made exclusively with the very best natural ingredients available. Our company's cakes are filled with love, layered with swirled piping and drizzled full of celebration for all your contented occasions. We love trying new recipes and techniques with every cake being baked and decorated freshly for each distinct order.
We offer a variety of fresh cream, butter cream and hard icing cakes to fit all our customer's desired cake textures. Furthermore, we also offer a variety of cake flavours ranging from the conventional: vanilla, chocolate & strawberry, to uncommon flavours such as mint chocolate, Ferrero Rocher/kinder Bueno and mango.
Our wide variety of ingredients allows us to create and master cakes that fit all dietary needs. With specified orders, we are able to produce vegan, gluten-free, and cakes with egg (Red Velvet), whereas all our other cakes that are ready to go are eggless, halal and vegetarian.
Delivering Happiness Straight To Your Doorstep
We take pride here at Cake Walk London in offering the best classification of cakes in the area, which is why we offer a bespoke delivery service for all orders above £65 in select London boroughs, so that we can ensure all our cakes reach their destination in perfect condition.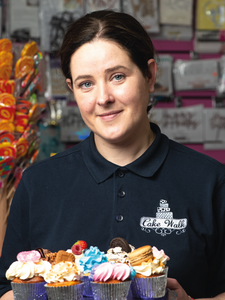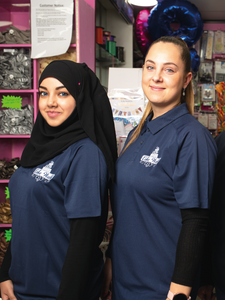 Come In Store And Say Hi
You can now order cakes over our website or by contacting us via 02086841111, for collection at our Thornton Heath branch, which is open seven days a week ( Mon-Sat 10:00-20:00 Sun 11:00-19:00 ). We ask you to please bring a copy of your confirmation email and order number when you visit us. Hope to see you soon, we can't wait to start baking again.