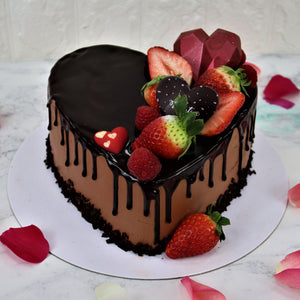 This Valentine's Day Cake begins with our brand new 8 inch Eggless Full Chocolate Heart Shape Valentine Cake. This rich heart-shaped layer cake is the perfect Valentines' Day dessert to share with loved ones!
This handmade cake is available for delivery at your doorstep.
Limited Time Only!

Please note: May contain traces of cereals containing gluten, milk, nuts soya and peanuts.